Cruising the Adriatic Sea may just be the best kept secret in the cruise industry. Its not that people don't regularly cruise there its just that very few cruise lines promote cruising the Adriatic since technically its considered to be part of the Mediterranean Sea and with the popularity of Mediterranean cruises it pays from them to promote it that way. The secret however lies in finding cruises with the major lines that promote the Adriatic itinerary because the savings can be big.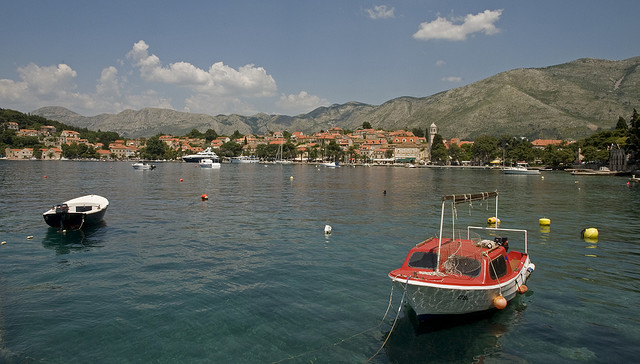 The luxury lines also offer Adriatic cruises because their smaller ships are able to enter some of the smaller ports which allows them to offer more unique cruises than the larger ships can. Those make great cruises if you want to go the all inclusive cruise route but if you are looking to save some money check out the 7 night Adriatic cruises this summer offered by Royal Caribbean on the Jewel of the Seas. For less than $800 you can get a balcony on a great ship visiting ports such as Venice, Koper, Ravenna, Bari and Dubrovnik.
Adriatic cruises are a great way to visit countries such as Slovenia and Croatia that you normally wouldn't think about cruising to. All of the ports on this itinerary are also good walking cities so even if you don't take excursions you should have plenty of sites to see without spending any additional money.  With that being said you may want to splurge a little in some places like Bari, Italy and Koper, Slovenia. Both cities offer excellent chances to see beautiful sites within a couple hours of the city.
In Bari, Italy you could choose to take a trip to see the cave dwellings of Matera which are considered a World Heritage Site or you could head to Alberobello to see the fairytale like Trulli Huts. Koper may be your best chance however to get out of the city to see the amazing coastal town of Piran, visit caves in Postojna or check out the picturesque Lake Bled. No matter what you choose to do, at under $800 a person, an Adriatic cruise makes a great trip.