I'm a 40 something woman who has worked in New Zealand, Australia, Papua New Guinea, Canada, USA and UK. I have at various times held, sometimes simultaneously, New Zealand, Australian and British passports. In 1988 I did the big trip with a work permit for Canada and then onto working in London, Europe by Eurail, plus Egypt when it got cold and then home to New Zealand via India, Nepal, South East Asia – that took over 18 months. In 1993 I embarked on a six month trip of South America – getting as far south as Ushuaia in Tierra del Fuego and as far north as Ecuador.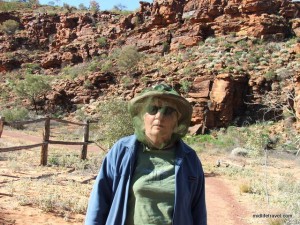 After that trip I convinced myself that I had seen all the major continents I wanted to and got a mortgage and decided I was over long-term travel. I worked for organisations that allowed me to accumulate leave and take unpaid time off so I managed 2 months in Southern India (1994), 2 months in Turkey and Syria (1996). After I met my partner I had other interests and settled for normal 3 week holidays to places like Fiji and Australia in the winter In 2001 we had 7 weeks in Spain, Portugal and Greece and my partner realised what I was talking about with all this travelling. Christmas 2005 we had 7 weeks is Vietnam and Cambodia and Laos.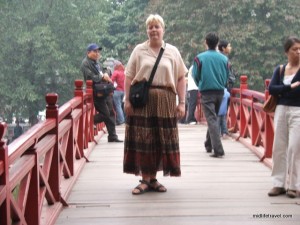 Disillusioned with our corporate jobs we then decided to 'down sizing" our lives so that we can spend more time living and less time working.
We started in March 07 and  over 8 months  we covered the northernmost (Cape York), southernmost (Tasmania's SE Cape) , easternmost (Byron Bay) and westernmost (near Exmouth) points – getting as far as Perth. 35,000km in a 1985 Toyota Landcruiser called Truckie! We got as far as Perth – got stuck for a couple of years and are now back based in New Zealand.
The next trip planned is Asia and Europe for Xmas – insane? Quite likely!
If you'd like to know more about the why's and technical details of this site – check out this page
If you would like to get in touch please email info (at) midlifetravel dot com