I have travelled a great deal and basically – unless I am doing competitive dancing – (not a joke I do) – I take less and less. Even was I young and fit I couldn't be arsed carrying around a 80litre pack – now I am older and less fit – I am even less inclined to. And do't even talk to me about wheeled luggage – assuming you want to leave the airport that is – inside the airport wheels are great!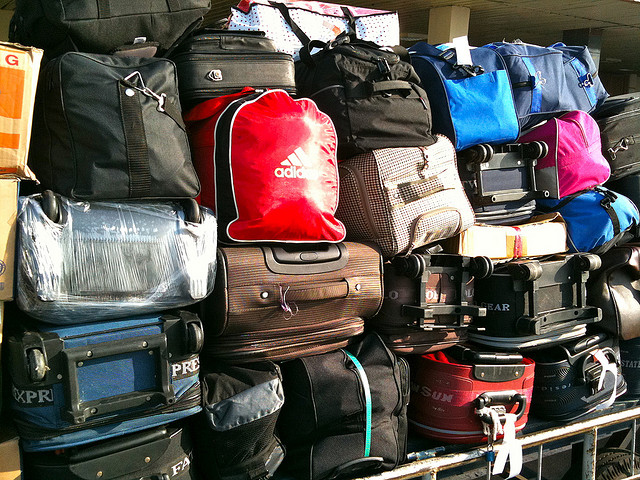 So before  I shared how and why I pack – I thought I would talk about some really dumb packing lists – I found them pretty easily – I Googled "travel packing list" – after all Google is the greatest search engine isn't it – so surely it should know which are the best packking lists? Well actually it came up with a couple which weren't bad – but here are some of the howlers I found on page 1:
Your Caribbean Travel Check List – huh I never mentioned the Caribbean – but even if  Iwas going there I don't think I would be taking their recommendations of travellers cheques, shower cap, nightgown, spot remover (you or the nightgown) or calling cards (I think they mean the ones we used before cellphones not visitor calling cards..)
Travellerspoint – did a little better – though they still wanted me to carry travellers cheques (and the receipts – so you invalidate the money back guarantee on them), a sleeping bag, "walkman" speakers (do they work with iPhones?), skis and ski boots (never travel without them) hair gel.
Rick Steves claims to be all about light weight travel to Europe – but surely not with his packing list for women which includes 2 pairs of shorts and 2 pairs of pants and 2 skirts and (thankfully optional) – couple of dresses! And don't forget the scarf ladies (what the hell do you do with a scarf anyways?)
Packing Lists Online at least recognised that if I was travelling with children and doing a road trip I would probably be taking different items than if I was an ultra light backpacker with an interest in golf – but my extra light, no kids, female list still told me that I needed food and snacks for the journey (these will get you severly fined if you travel to import food into Australia or New Zealand), I would also probably need a beach mat …
So what – you might ask would I recommend in a the way of packing list – well stay tuned …