Fire Island, New York is one of the outer barrier islands found south of Long Island. It stretches 50 kilometers long and is a popular day trip destination for tourists who happen to be nearby. To reach the island, you have a number of transport options including  plane, bus, taxi, and boats.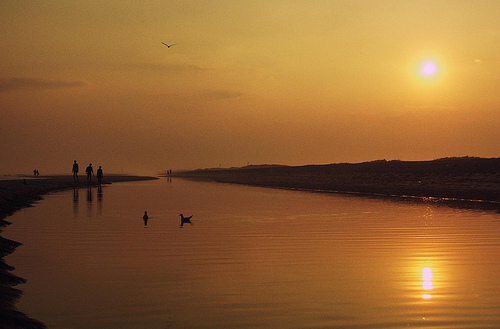 Fire Island is only 60 miles away from Manhattan. You can also fly to the Islip MacArthur Airport is situated in Long Island. From there, you can simply get a rental car, take a taxi, or board a train to reach Fire Island, New York.
Two bridges connect Fire Island as well, allowing you to get there by car or a taxi. On the eastern part of the island is the William Floyd Parkway. Over at the opposite end is the Robert Moses Causeway. Unfortunately, the bridges lead to dead ends – parkways. The island has no public roads to help you get around with the same modes of transportation.
Traveling to the island by bus is also a possibility. Unlike cars or taxis however, they never cross bridges to take you all the way to the parkways. Instead, they will only take you as far as the ferry terminals which isn't such a bad thing if you are planning to travel by ferry boat. Ferries are the most popular means to reach Fire Island, New York.
The ferries headed for Fire Island are passenger-only which means they don't transport vehicles of any kind. They are located on Long Island and operate all year round. Ferry rides are especially active on July and August but less frequent during spring and fall. Currently, there are three locations with ferries that will help you get to the island – Bay Shore, Patchogue, and Sayville.
The ferry terminal in Sayville is available all year round and could take you to the Sunken Forest, Cherry Grove, and Fire Island Pines. Bayshore's ferries are also available throughout the year and will take you to even more Fire Island attractions. Patchogue has two terminals but are seasonally open. You can only catch terminals ferries leaving for Fire Island, New York between March and November. They leave for only two destinations too, the Fire Island National Seashore and Davis Park.