As a New Zealander who loves to travel finding cheap airfares away from my home country has been a topic of great interest to me for a very long time! Fortunately for those of us who live very far down-under the airfares are getting cheaper and cheaper as the air wars hot up.
Top Tips to Minimize Your New Zealand Flight Costs
If you are touring the whole country consider flying into Auckland and out of Christchurch or vice versa – this avoids a whole lot of backtracking.
As soon as you are sure of your dates make your flight bookings – this should get you the best prices. – 5-6 months seems to be the ideal time to find the best flights.
Avoid school holidays in both Australia and New Zealand if at all possible – prices skyrocket.
When flying short-haul flights which are popular with business travellers e.g. Wellington-Sydney or Wellington -Auckland, you will get cheaper flights on the weekends and mid-week and flights that arrive in the evening, the most expensive prices will be Monday morning and Friday afternoon.
When flying holiday/vacation routes – you will find almost the opposite – more expensive over the weekends – cheaper flights on Tuesday-Wednesday-Thursday.
In general the long-haul RTW multi-continent tickets often include New Zealand – but they are expensive – they may be worthwhile if you want to fly the Pacific to the US as that is still an expensive route – otherwise you may save a lot of money, and get a lot more flexibility by buying budget airline's point-to-point tickets along the way.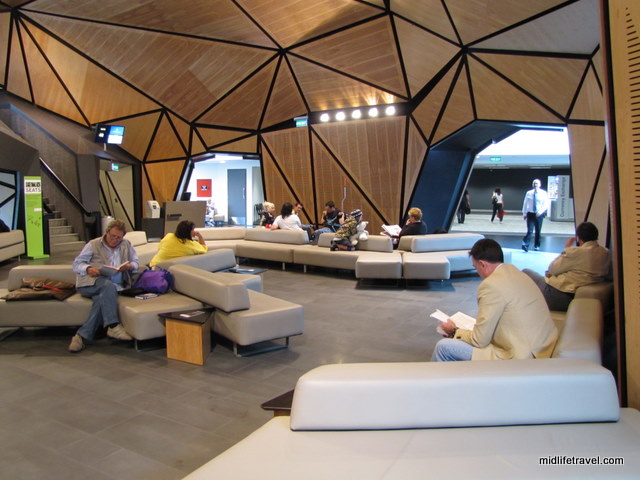 Cheap Flights: to New Zealand from Asia
Traditionally the main routes to NZ from Asia have been ex Singapore, Kuala Lumpur or Bangkok on the main Asian Airlines: Singapore Air, MAS and Thai respectively. In addition AirNZ flew some of the routes as well. These  planes still fly  – but the prices are high: NZ$1200-$1800 depending on the time of year.  With two regional cut-price carriers adding New Zealand to their range – these prices have practically halved.
Air Asia – Christchurch – Kuala Lumpur
Late last year AirAsia began flying ex Christchurch (yes Christchurch had an earthquake and no there is no issue at all with flying in and out of Christchurch and the airport was undamaged). Flights are ex-Christchurch to Kuala Lumpur – their main hub from where its pretty much possible to fly anywhere in Asia including Thailand, Philippines, Vietnam, Laos, Cambodia, and further afield to China and the Indian sub-continent.
JetStar – Auckland – Singapore
From today  JetStar (the budget version of Qantas)  is flying from Auckland to Singapore – with connection on to Thailand, Malaysia, Philippines, Vietnam and Macau. Headline rates are about the same as AirAsia – you will need to check your own travel dates to find the best deal.
Cheap Flights: Europe to New Zealand
AirAsia are offering not just cheap flights to Asia – but you can connect through to Kuala Lumpur,  to Paris and London Stansted as well with them.
Cheap Flights: Australia to New Zealand
The main carriers between Australia and NZ are Qantas, Air New Zealand, Pacific Blue (owned by Virgin) and Jetstar. The main connections are Auckland, Wellington, Christchurch through to Sydney, Brisbane, Melbourne – other options include Cairns, Gold Coast, Adelaide and even non-stop to Perth.
This post is part of Blog4NZ, a three-day travel writing blitz, designed to let the world know that New Zealand is open for business after the earthquake which struck the country one month ago.

Follow the hastag #Blog4NZ on twitter, check out the  facebook page, and meet the people behind #Blog4NZ.