Do you enjoy going on beach vacations but tired of the same mundane destinations where the main attraction is the solely the beach and water?  If you're looking for a destination that has beautiful beaches but also a world of much more opportunity to explore, than Puerto Rico should be at the top of your list.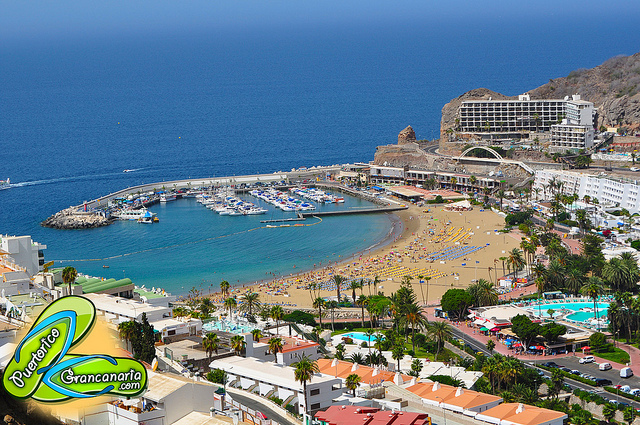 Puerto Rico is a beautiful island in the Caribbean and a popular spot among tourists.  Many attractions and activities are at your fingertips.  Unlike other tourist destinations, the attractions in Puerto Rico for the most part are all worthwhile and are all unique.
One of the more popular areas to visit is a city called San Juan, which happens to be the island's capital.  A few of the top attractions in San Juan and the surrounding area include Old San Juan, the Bacardi Rum Distillery, El Yunque Rainforest and the Castillo de San Felipe de Morro.  Each attraction has its' own island flavor and none involve a beach.
For those more on the adventurous side, the rainforest of El Yunque will satisfy this hunger.  Set off on one of the many challenging trails that await your best efforts.  As with any rainforest, many beautiful waterfalls cover the lush forest and vegetation.  Be sure to give yourself a full day to experience El Yunque and don't leave without making it to the top.  It is at this point where the most breathtaking views of the rainforest and coast take your breath away.
Puerto Rico is also home to some of the world's most desirable beaches.  One of the most popular ones among tourists and couples on their honeymoon is Liquillo Beach.  Beautiful white sand and turquoise colored water are perfect ingredients to a relaxing day in the Caribbean.  Sip on a tropical drink, grab a good book and become a beach bum for the day!
Another benefit to Puerto Rico is the abundance of popular brand name hotel chains such as Marriott, Hilton and the Westin.  For those that have saved up hotel points, now would be a very worthwhile time to redeem them.  If nothing else, it is very reassuring to know these companies have invested in the country which represents safety and security.  This is something that not all Caribbean Islands have.
For those on their honeymoon, check out Discover Your Honeymoon to learn more about the opportunities that await you in Puerto Rico.  Hands down, this Caribbean island has the most to offer.  Discovering all of them is half the battle!