Whether you are traveling for business or leisure, it pays to be prepared for all possibilities, especially when it comes to choosing your hotel room.
Taking the rising number of incidents of bed bug infestation among hotels and apartments into consideration, all travelers are advised to be cautious when it comes to guarding against these nasty creatures. As a rule, never ever lay down all of your luggage and belongings in sleeping quarters that you have not yet inspected. This even includes the fanciest 5 star hotels, people!!
Before heading over to check out the indoor pools, restaurants, or travel destinations near your hotel, it is best to first get yourself settled into a comfortable and bedbug free room.
What are Bed Bugs?
These tiny insects are often reddish or brownish in color, depending on their age. As they are hardly noticeable, they can easily crawl into beds, bags, and closets without being seen, which explains why infestations are hard to control. These pictures of bed bugs will give you a good idea of what you should be looking out for.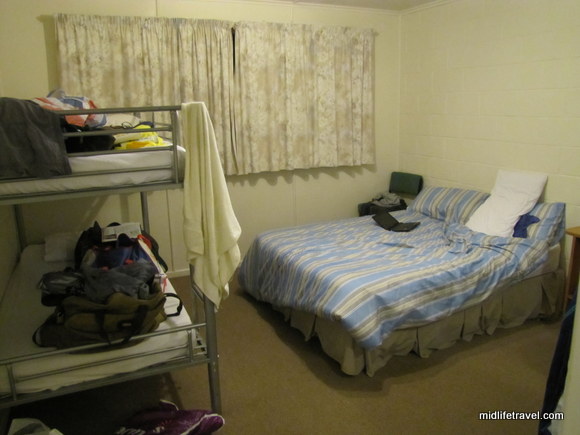 What to Look For?
Although there is no sure-fire way to ensure that your hotel is 100% free from bed bugs, there are still ways to enjoy an itch-free vacation.  Fortunately, it does not take a genius to inspect a room for these puny bugs; the key is to know where to look.
1. Luggage Stand
Rather than immediately placing your bags in the closet, it is best to wrap them in plastic and place them on top of a table, or even on the bathtub. This is to prevent contaminating your belongings with these cunning insects. After securing your luggage, focus your attention on the closets and check for any signs of bugs.
2. Bed Sheets
Scan every inch of your bed, beginning with the sheets. Pull back each individual sheet and check for any blood or fecal stains. Do the same for the quilts, blankets, comforters, and mattress covers. Although the chances of actually seeing bed bugs are rare, it is still safer to check and be assured.
3. Mattress
After taking off all the sheets and covers, it's time to inspect the mattress itself. When checking for stains, make sure to go in between the seams and creases where these nasty critters often hide and lay eggs. As mattresses are not changed as often as the bedding, you are more likely to find visible indications of unwanted guests here.
4. Bed Frame
Apart from the sheets and mattresses, also make sure to inspect the bed frame using a flashlight and mirror. Look in between crevices and holes, as bed bugs may also hide in these unlikely places.
5. Wall Hangings
Hotels often place an attractive painting or artwork above the bed to add aesthetic appeal to the room. If it is too difficult to unhook, simply use your flashlight and mirror to scan the edges and keep an eye out for trails.
6. Nightstands
As they are placed close the bed, they are also potential breeding grounds for bed bugs. To make sure that you don't wake up with nasty bites, pull out all the drawers and scrutinize them inside and out.
Once you are confident and sure that your hotel room is bedbug-free, you can now relax and enjoy your long weekend ahead.
As a writer for BedBugs.org, Carla recommends educating yourself before traveling. If you have already brought the pests home from a trip, then look into how to kill bed bugs with heat before turning to the harsher chemical options.