With environmental concerns everywhere, countries are looking forward for an ecological balance and Thailand is one country which is at the forefront to maintain an ecological diversity. While the country maintains its rich Isaan heritage and culture, natural eco system is also maintained at its best which can be seen within the national parks of Thailand. The north east region of Thailand is a place filled with rich flora and fauna with Ubon Ratchathani being the major province, containing around 25 national parks which speak volumes of the eco-centric character of the country.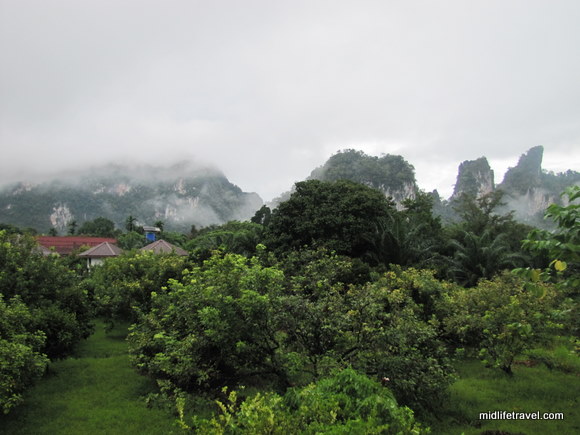 Out of these 25 national parks, Pha Taem and Kaeng national parks are the popular national parks in Thailand north east region. Both these national parks are established side by side enabling visitors to enjoy a double excitement on a single trip. Pha Taem is an amazing green landscape spread over an area of 140 sq kms, towards northeast of Ubon Rathchathani and displays a great sense of beauty and elegance. This park offers awesome rock cave paintings which depict 3000yrs of Isaan history and culture. These rock paintings were a discovery by Silpakorn University in 1981 when they were exploring this area along with their professors. Pha Taem cliff, found at the centre of Pha Taem national park, is a great rock cliff which offers an awesome bird view of Laos. You can also watch the first sun rays touching the country from this cliff.
Kaeng Tana national park is established adjacent to Pha Taem Park in 1981, towards north east of Ubon Rathchathani province and is a simple extension of elegance and charm carried forward. Both these national parks in Thailand offer an enchanting and memorable experience to their visitors. Throughout the 80kms area of the park, you find green habitation, smaller hills and enthralling water caves. Another important excitement is the Mun River which flows through this park to crosscut Mekong River on the Loas border. Deciduos forests within this region host green flora like Shorea Simensis, Shorea Obtusa along with precious wild life like wild pig, macaque, gibbon and other rare mammals. In addition, enchanting flowers seen in October and November are a delight to watch, making these national parks in Thailand the most popular ones.
Camping in Thailand is another major attraction for ecotourism freaks. People who love nature can enjoy a great stay in both of these national parks. Couples of all ages can spend their most romantic moments in Tohsang Khongjiam resort here. With an amazing bundle of thrill and excitement offered by these national parks in Thailand, your next tour should definitely include this awesome region.