We live in a society that has an obsession with all things celebrity, from autographs to news to gossip and more. The Warner Brothers Studio Tour Los Angeles is a backstage look at some of your favorite movies and television shows. There are changes at times when new movies or television shows become hits, but there are also some standards that are always included.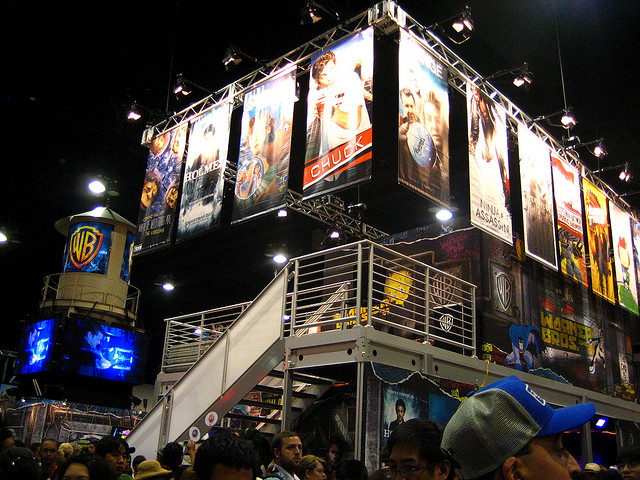 A statue of Bugs Bunny greets you as you enter the starting point of your tour at the VIP Tour Center and Store. While there, you can purchase souvenirs, check out the displays, or grab a bite with some employees of the studio. Once your tour starts, you hop on a tour bus to see the backlots and sets; some are from shows gone by and some are still used today.
You will see the Jungle studio, which is home to scenes from Million Dollar Baby, The Last Samurai, and Merlotte's Bar and Grille from True Blood. You will see Brownstone Street, used by shows like ER and The West Wing, and Hennessy Street, which you may recognize as Gotham City from the Tim Burton version of Batman. You will see Midwest Street, which you will recognize as Stars Hollow from Gilmore Girls, as well as New York Street.
If you're wondering what to do in Los Angeles with kids this studio tour has more than just street sets. You will get to see the immense prop building that has every type of furniture prop one would ever need, as well as other exciting sights. The tours run Monday through Friday from 8:20 am to 4 pm. The tickets cost about $58 per person for the VIP Studio Tour. You can also check out the Deluxe Tour and the Group Tour.
The Warner Brothers Studio Tour is an experience you do not want to miss. It changes frequently as new movies and new shows come out, so make sure you do it more than once so you do not miss the fun. So get your fifteen minutes of fame by having fun and taking pictures to show your friends of all the famous sets you have to visit.