Located in the south west of England, the Cotswolds are what most people imagine when they think olde England. The area consists of low, rolling hills, or 'wolds' and picturesque towns and villages made from the local honey colored limestone. The Cotswolds are home to larger towns such as Bath, with its Roman remains and mineral water spa; and Cheltenham, home to one of the UK's most important security services. However, there are also plenty of smaller places that beckon tourisrs, such as Stow-on-the-Wold, known for its shops, restaurants and tea rooms.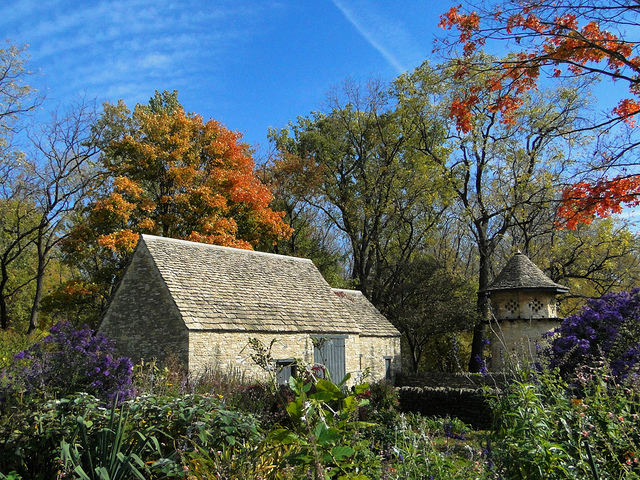 The Cotswolds are so typically English and it is this that is part of their appeal to overseas visitors. The best way to explore the countryside and small towns andd villages is by driving, although you should be careful of the narrow, winding roads and the occasional sheep on the road.
Touring Ideas
There are also several castles in the area. One option is to stay at Berkeley Castle, which was built originally to keep the Welsh out of England. It is just one of a line of castles stretching along the Wales and England border. Blenheim Palace is well known as the place where Sir Winston Churchill was born; and Broughton Castle near Banbury is considered one of the the most beautiful in England
If you are arriving by air in the UK, the Cotswolds are easy to reach from Heathrow and are just a short drive along the M4. Not far from the area is the large city of Bristol, with its many hotels and restaurants and offers a more lively pace.
Although there are many places in the Cotswolds worth visiting, some places should not be missed, including Bath, Malmesbury, Stow and Cheltenham, for their feeling of Englishness. Cardiff airport is actually closer to the area than Heathrow and one strategy is to fly into Cardiff and hire a car to explore. A visit to Cardiff will also give you a chance to visit the country of Wales for a different perspective.