OK – well we've talked about packing for cold weather and packing for the beach so the obvious next post – is what if you are combining several distinct climates on one trip.  With some luck (or some planning) – you will have cold and then hot – or hot and then cold. This way you can ditch – or mail home the clothing you will no longer need, and/or buy the stuff you will need as you arrive in the new climate zone. You packing list doesn't have to remain constant!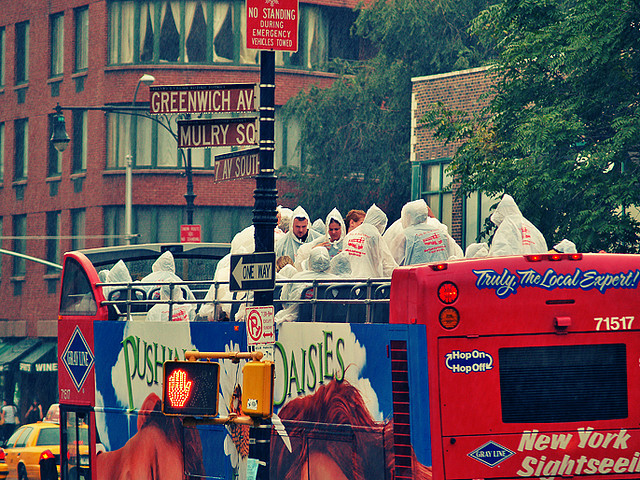 The cold weather gear is the expensive and heavier stuff to carry particularly a good pair of a walking shoes (you'll wear sandals in the tropics), and good waterproof jacket (in the tropics you will get wetter under it with sweat than from the rain falling – use an umbrella instead).  If you are doing cold second and transiting through the same city twice – then leave your gear in an extra bag at the hotel and collect it when you return – most places in Asia will do this for free or next to nothing – if you stay with them of course.  If you are going on to hot weather after cold – consider mailing your warm gear home to yourself.
Items I almost always buy – and give away while travelling include:
sun hats – almost impossible to carry, and baseball caps don't count – you need a hat which protects the back of your neck particularly;
umbrellas – these appear for sale as soon as it rains in the tropics – they are much more effective protection than a rain coat – and will stop you pack getting soaked through  – these can be useful in cold weather too so long as its not windy
warm hat and gloves – too limited a use and too cheap to buy as required
light weight shirts and shorts – available in any tourist area – cheap and usually will have fallen apart after a few weeks anyway – or bring old stuff and throw it as you leave the climate zone.
Ultra lightweight travellers almost always stick to warmer climates – so the reality is if you have to carry warm weather gear its going to take  up a bit more space – on the other hand if you are wearing it then it makes little difference to the size of your pack.
One other trick if the only cold weather you will get is on the way to the airport in your home country – or on the way home  – try to get friends to drop you. Then give them the heavy winter gear at the airport and ask them to pick you up with extra jackets on the way home!