The Azores archipelago consists of nine islands in the mid Atlantic, located just less than two hours flying time from Lisbon, on mainland Portugal. With a total area of 2335 square kilometres literally every one of these islands have the most fantastic fishing potential imaginable even though being the most underdeveloped potential in the modern fishing world.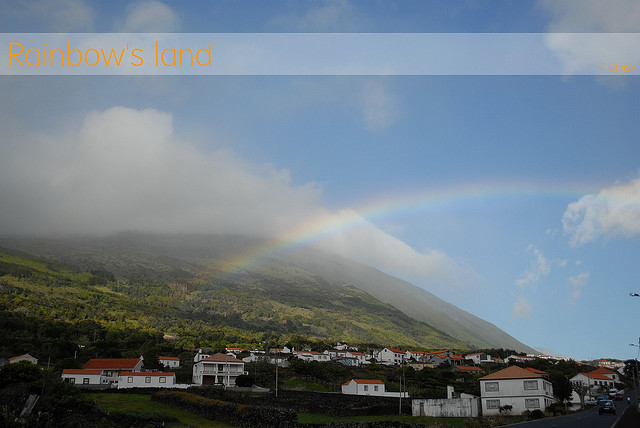 The volcanic structure of the archipelago has created the high inland lakes, the extinct craters and those ominous looking volcanic cones that are now so verdantly green. The climate creates this luxurious undergrowth of vegetation and riot of wild flowers, tempered by the islands' position on the latitude, and the regulating influence of the Gulfstream. The mean air temperature for the year is 17C, with a maximum of 21C, and a minimum of 14C.
The atmosphere, free from pollution, allows the amateur and professional photographer to snap away merrily. Tones are enhanced by the ever changing clouds, and the rays of the sun change Pico especially, from a bland silhouette to a plaster moulding of prehistoric times. Many of the high pressure weather systems start here, known as the Azores anticyclone belt. The wind, considering it has the entire north Atlantic to race over unhindered, is only some 12.2km per hour.
Ideal for the sailing enthusiast, (the islands are used as provisioning points by trans-Atlantic sailors) and ideal, of course, for fishing. The weather changes very quickly. It can rain and blow in the morning, then be still with a clear blue sky in the evenings. The combination of these natural conditions allows a prolific growth of vegetation, which, as well as interesting native species that are elsewhere extinct, includes various exotic plants and trees from all over the world. Game is still abundant. Buzzards, that gave the islands their name, still visit the islands. Livestock breeding is now one of the mainstays of the islanders, which together with the agriculture, wines and other industries makes tourism a joy.
Unspoiled by pollution, and undamaged by the commercialism of the rest of Europe, these islands really are one of the few places left in the world where you can get away from it all. According to the recent census there is a resident population of 287,000. Many years ago the Nova Scotia whaling boats would stop in the Azores to take on men, as the locals were among the finest and most fearless whalers of the day, with a reputation for reliability that preceded them worldwide. Looking at the islands separately they all have something unique to commend them.